Samsung Galaxy Repair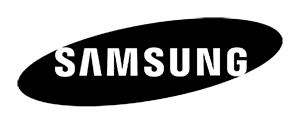 The Samsung Galaxy has long been deemed by users and professional reviewers alike as one of the most powerful and flexible smartphones on the market. That being said, they aren't bulletproof! They are not damage proof either. So that's where iRepair of Panama City comes in. If you are having problems with your Samsung Galaxy, or it's in need of repair or screen replacement, then bring it into our location on Middle Beach (Hutchinson Ave) in Panama City Beach. We will take a look and tell you your best options for getting your phone back to like it was before the damage ocurred.
Are you Serious? Even wet Phones?
That's absolutely right. We even can repair the damage that getting your phone wet causes. Even though phones are all together better made now more than ever, even the best manufactured phones like those from Samsung get damaged, broken and malfunction. We perform many types of repairs that other shops won't even attempt. Be sure, we are not affiliated with other repair shops, and are the ORIGINAL IREPAIR on the beach. Don't be fooled by other shops claiming to be experts. Come to the one shop on the beach that has the years of experience and know how to get the job done right, the first time, every time.
Conclusion
Take a minute and view our repair prices list. This will give you an idea of our prices and see that we in fact are very competitive in our phone repair pricing. For the best in Samsung Galaxy Repair, now you know where to go! We are expert in the quick fixing of your Samsung products. Did you know that we have over 25 years of glass replacement experience on staff? It's just one more reason that you know you'll be in good hands when you trust your precious smartphone to us.
Thanks!