Coronavirus / COVID-19: We are open! iRepair fully supports all safety measures from the WHO, CDC, State of Florida, and local health officials to keep our customers and our local community healthy and protected. LEARN MORE
Phone Repair While You Wait!
Phone Repair in Panama City Beach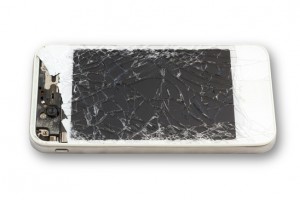 … Attempting to carry every single grocery bag into the house in one trip, your phone slips out of your hand and hits the unforgiving pavement. Your screen is now a spiderweb of cracks.
… Your sweet-faced toddler grabs your phone off the coffee table and, while giggling, proceeds to drop it into the toilet. Now your phone won't turn on.
… Your teenager's foot catches on the cord and yanks it out of the charger port. Now it won't charge at all.
Life happens to your electronics.
iRepair of PC can fix it for you. Usually within 15 minutes. We can repair the problem almost as fast as it happened, with our qualified personnel of over 25 years combined experience.
We can repair almost any smartphone – here's just a few we work with on a regular basis:
iPhone • Android • Samsung Galaxy • LG •  And more!
We also repair tablets of every kind, laptops, computers, and TVs.
Need Repairs? iRepair Fixes Phones Fast!
Quality Elecronics Repair
POPULAR
Cracked screens, wet phones, faulty charger ports. Bring it to iRepair in Panama City Beach - we'll get it fixed and you'll be on your way in a matter of minutes.
Cracked Screens Repaired in Minutes!
Life happens. Let iRepair of PC keep all of your electronics at their best.
We support our Military, so don't forget our Military discount – whether you're active or retired, let us know!
Our Goal – your 100% satisfaction – guaranteed!
Get the Latest News & Specials
SERVICES AND REPAIRS
Cell Phone Repair
Smart Phone Repair
Repair Cracked Screens
Repair Broken LCDs
Solder / Repair Charging Ports
Fix Broken Charging Ports
Batteries Changed
Tempered Glass Screen Protectors
SOFTWARE UPGRADES
Virus Removal
Programs Reloaded
Data Retrieval
System Troubleshooting
System Restore
Software Upgrades
O/S Reinstalls
System Restorations
OUR CONVENIENT PANAMA CITY BEACH LOCATION:
605 CAMELIA ST
PANAMA CITY BEACH, FL 32407
---
We are right in the middle of the beach! Scroll down for a map to our location, or visit our contact page.
Call (850) 387-5544 or submit our online form to make an appointment.
Stop in today at our convenient Panama City Beach location, which serves all your broken phone, cracked screen or phone repair needs!
Phone repairs in Panama City Beach, FL