Dealing With a Broken Screen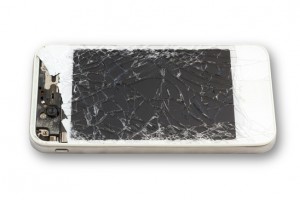 Obviously the minute you drop your phone to the hard surface below is a horrifying moment! It happens in slow motion and there's usually nothing you can do to prevent the screen from cracking and breaking if it's not protected by a very, very good case. (Which we also keep in stock) This society has become very connected to the world via our smartphones and when your phone is broken it certainly affects our mood, plus does something to us that's a little hard to explain. Basically it makes you feel really bad. Who wants to walk around with a broken screen???
That's when it's time to bring it into iRepair of Panama City, located on Camelia St. (Just off Middle Beach / Hutchinson Avenue) in Panama City Beach, FL. Click here to visit our contact page, and you can get directions if you need them. we'll quickly be able to tell you whether you glass or your LCD needs repair or replacement, and give you a few options to quickly make your phone like new.
There are many times that only the screen glass needs replacement, so that option costs less than replacing the phone's entire LCD component. iRepair of Panama City has been an innovator in this area and has over 25 years of glass replacement experience. This is key to making sure your phone repair is not even noticeable. It's such a relief to get your screen fixed. Anyone that has had to use a phone with a cracked LCD knows exactly what I'm talking about. Walking around with a broken phone certainly isn't for people that like everything in its place- it's stressful!
Conclusion
Let iRepair of Panama City take your stress away by repairing your broken phone in a reliable way, quickly. We are using only the most modern techniques and quality replacement parts, so one of our top priorities is a repair that looks great and lasts as well.
Thanks!