Note 7 in China Caught on Fire
September 19, 2016

Jailbroken iPhone 7?
September 21, 2016
New Google Phone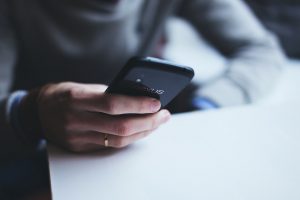 There is another exciting phone that will be hitting the store this year. We have already had the iPhone 7 and the Archos 50 over in Europe. So why can't we add a few more cool devices this year before we finally bring in 2017? I have some exciting news for the people that do want more technology in the coming months. It should be unveiled October 4th, but how and why? Is Google just going to tease us with their new phone series or will we finally get a release date? We can only hope that this will be a great phone. Maybe they are competing with the iPhone 7?
Pixel and Pixel XL
Google is still trying to be rather secretive about things surrounding the Pixel phone. Some of the things I will say are rumors because the phone hasn't been released yet. We won't know anything until the official announcement. In my opinion I think the phone kind of looks like an iPhone, but maybe I'm just imagining things. Let's talk price. The phone will supposedly be sold at at starting price of $649 for the original, but no price for the Pixel XL yet. So this phone is extremely expensive. That means it has to be worth it, right? I say it all depends on who manufactures the phone. It will either be LG or HTC even though Google is the creator. The only differences between the Pixel and the Pixel XL will be screen and battery size, but both models should have a quad-core Qualcomm processors, 4GB of RAM, and 12-megapixel cameras.
So Many Phones
With all of these new phones coming out this can only mean one thing. Someone is bound to break their phone or cause it some kind of damage. It's a good thing we are here in PCB, Florida to help you. If you need anything for your phones such as accessories or repairs stop by iRepair of Panama City! Don't forget that we have two convenient locations. One in Destin and the other in Panama City Beach!