Why do you Need a Phone Case?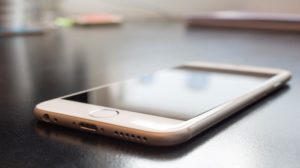 You just went out and bought a new iPhone 6s, as you're walking down the street listening to your favorite album. Out of nowhere your headphones get caught on something causing you to drop your phone. Does this sound familiar? Okay maybe that was a bit of an exaggeration, but dropping your phone is usually inevitable. The last thing you would want is to crack your brand new phone screen the day of purchase though. That's why you should go ahead and buy a case since you're already paying so much for the phone itself. It would just be a waste of money if you were to break it from a devastating fall.
The Different Types for Drops
There is a phone case for most of your needs. If you're the type of person that watches a lot of videos and movies on your phone, you might be interested in buying a case with a stand on the back so you don't have to hold your phone the entire time. These do come in handy, just make sure to buy a sturdy one so the stand doesn't break or open up in your pocket. If you aren't into the stands, maybe you want one that covers the entire phone. I am talking about the charger port, headphone jack, and the screen. There are cases for this and so much more. If you're accident prone, there are perfect cases for you, but be warned. They can reduce touch screen sensitivity and make the buttons harder to press. They are usually bulky and heavy because of the extra protection and padding, but they work extremely well in case you drop your phone.
Water? No Problem!
If you are the kind of person that wants to take underwater selfies, videos of diving and swimming, or just use your phone near the pool, there is a case for you. There are cases that are waterproof and can hep you with all of your aquatic tasks. They cover every part of your phone so when you want to charge it you have to remove a small section of the case to get to the charging port, which is a small price to pay, but well worth it.
If you Need it, we can Help!
If you don't have a case, go out and buy one so you don't break your phone. Of course we said it is inevitable so if you ever do find yourself with a broken phone, come see us and iRepair of Panama City and we will help you with any issues. We also sell phone cases, so stop by and we will help you find the perfect one for you! Don't forget that we have two convenient locations, one in Destin and one in Panama City Beach. Click here for our phone number and addresses!